Products Information
The OPC advantages
■1st
We utilize our double sided polishing techniques to process
many kinds of glass !
Here are some of the materials we polish:
Fused silica , non-alkaline glass, optical glass, glass ceramics, l ow thermal expansion
glass, va rious float g lass, etc.
■2nd
We can satisfy the demand for high precision specifications!.

ex)Thickness variation(TTV,LTV)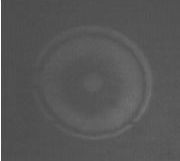 ·Interferometer photograph φ8"wafer(0.3µ/fringe)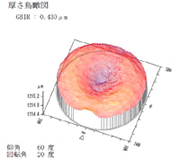 ·3D view thickness φ8"wafer(GBIR=0.4µ)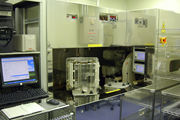 ·Super high precision flatness measuring equipment for φ12"wafer(NANOMETRO)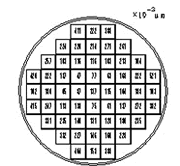 ·Site flatness of φ12"(LTV=0.5µ)
■3rd
Excellent Cleaning & Inspection - in a clean room environment.
We are capable of handling semiconductor manufacturing quality requirements.

Clean ! (free of surface contamination)
Metal contamination<1×1010atoms/cm2
measured by ICP-MS on fused silica substrate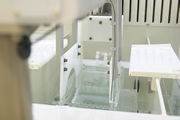 ·Automatic cleaning equipment
Inside environment class10(@0.1µ)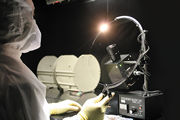 ·Inspection
Clean bench class1(@0.1µ)
■4th
Substrates supplied to a variety of surface roughness levels.